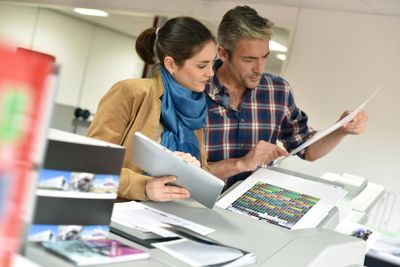 If you are doing office work that requires heavy-duty copies of documents, using a copier device would equip your organization. Copier or commonly known as a photocopying machine is widely used equipment in generating multiple document copies. It is a useful tool that produces high-volume document copies, unlike multifunctional printers.
In terms of service, Copier Service helps customers to produce large volumes of document copies in a short period in a very convenient way. Copier Service uses remote printer monitoring which makes it easier for the provider to communicate with other devices. Is this your first time encountering this device? Learn more about this and determine how it works in copier service.
What is remote monitoring and how does it work?
Copier service provides remote print monitoring that allows communication between other devices and copier providers without any problem in terms of device brand, device quality, and specific model. The remote monitoring works at the backdrop part of the device. The data transaction was smooth to the point that you can't even notice it. The print provider can collect necessary data with the use of an install program for your device and does not require any hardware.
Of course, to process well requires a stable connection so that you will be notified regarding the information from the device such as alert status, page counts, and toner level. Rest assured that there will be no transmission of data or information because of the said connection. Using your copier it is easy for you to send data or information to the program installed. Also, having remote monitoring is less time-consuming and provides a smooth workflow.
Additional information:
Due to the increasing demand for copier service, some companies consider bulk purchasing of toner. Toner is the most important material in the copier because you cannot copy without it. To check the toner level you can simply access your device for replacement. In terms of toner level, Special features were included such as the automatic alert.
In this case, when the toner level is low, an automatic alert will be directly sent to the device. This feature was made to measure the amount of toner level to prevent draining and determine the next purchase of the product. Copier services can offer you a solution by purchasing toner as a replacement. If you own a copier service you should have monitoring services.
Errors and Mistakes are unpredictable, if your copier or printer does not work properly the first option would be to ask a technician for help and assistance.
Aside from the knowledge of the technician, the monitoring program installed in your device allows technicians to inspect the device privately. Devices require proper maintenance to function well. Services include maintenance, overall check-up/inspection of the device, and cleaning in order for the device to work smoothly. For some clarification and concern, the best option would be to seek help for technicians.
Meters for billing purposes
Meters are simply the count of generated copies from the copiers or printer and answer the question "how many duplicate copies are produced?". Meters are usually present in printer or copier devices that enable page count. Billing is determined by having and collecting the meters from the device.
Benefits of Remote Monitoring
In copier service, using remote monitoring can increase the document workflow and be less time-consuming.
The main purpose of the meter is to provide an accurate page count because manual counting would take up more time. Meters provide the estimated billing for payment.
Due to remote monitoring, it is convenient to determine toner levels at specific times. Easily to access and replace.
Special features are interesting and make things easier. Allowing technicians to work in troubleshooting the device.
If you are in San Diego and you are looking for a Copier in San Diego for your business, you may contact Clear Choice Technical Services in San Diego. You can ask about Copier Leasing Services in San Diego, Copier rental services in San Diego, and Copier Repair in San Diego.