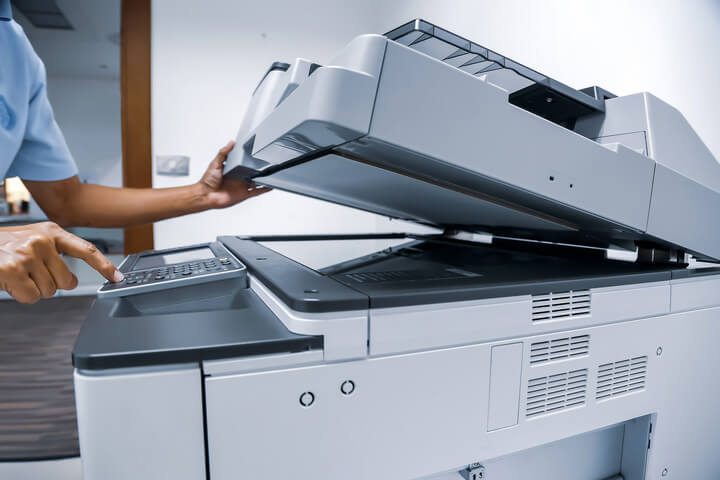 Photocopiers are used in many businesses and offices in all parts of the world. This device provides several features that aid in the workflows, productivity, and efficiencies of those who use it. Photocopiers have evolved into an essential device today, and they can never be necessary without one of their partner papers.
Photocopy paper features have many components that work perfectly on the photocopier. Many paper types are compatible with photocopiers, such as multipurpose and copy paper.
Even after you have mastered different paper types and sizes, you can still have an option to choose between a variety of paper coating materials and weights. If you have a specific paper requirement in mind, or perhaps select the standard photocopy paper, this guide will help.
Types of Paper
There are numerous types of printing paper with distinct characteristics, advantages, and features. Depending on where you will use the prints, you can choose the paper freely. Here are some of the most typical types of paper that you can use in photocopier devices:
Copier Paper
Copier paper has a bright white color and a smooth uncoated surface. Because of this property, the print outcomes are more accurate, have bright colors, and are detailed. It is also inexpensive and widely available online and in-stores.
Glossy
The glossy paper type is coated in a shiny polymer that helps produce bright colors and clear images. This paper is commonly used to print pictures and portraits since the outcome is more accurate. A glossy paper soaks up the ink that the images will result in clearer and high-quality details. Though, this paper type takes longer to dry and is prone to smudging.
Matte
Matte paper is suitable for any photocopier. It has a white coating that is a dull, lustrous, and smooth texture. Because this texture allows the ink to dry faster, they are not prone to smudges and smears. This paper type is ideal for time-sensitive documents and images.
Laser Printer Paper
This type of paper is among the most common lightweight, thin, dries quickly, and is 75% opaque. Because of this, you can purchase them in bulk and stack them in your photocopier. Although, you can expect that when you use this copier and laser printer paper, it will not be as high-quality and high-resolution as the other types.
Photo Paper
Photo paper is comparable to the glossy type of paper, but it has a much heavier weight and brighter colors and images.
Bright White Paper
It is a standard paper that you can use on a photocopier device. It is the whitest paper available, but it has a non-textured surface which s a big help in improving the outcome of the images and text definition prints.
Specification and Features For Photocopy Paper
Aside from the various types of printers are the specification and technical features. Some paper types have the same characteristics, making it confusing to check which ones are better. These specifications and features can affect print results, such as:
Size: There are numerous paper types available. It varies from letters A to C—for instance, A4 or C3 paper size.
Weight: The weight of the paper depends on how thick or thin they are. This weight is measured in gram weight and will affect the print output.
Opacity: Opacity is measured on a 0-100 scale, representing complete transparency and 100 representing full opacity.
Brightness: The brightness of paper is also measured on a scale of 0-100, being 80 as the standard.
Material: Numerous paper materials are available, but the wood fiber is standard.
Conclusion
If you are in San Diego and you are looking for a Copier in San Diego for your business, you may contact Clear Choice Technical Services in San Diego. You can ask about Copier Leasing Services in San Diego, Copier rental services in San Diego, and Copier Repair in San Diego.
That concludes our photocopy paper features guide; it should answer any issues or queries regarding which paper is best for photocopiers. If you require any additional assistance or have questions about your printers, please contact our team of specialists, and we're happy to assist you!