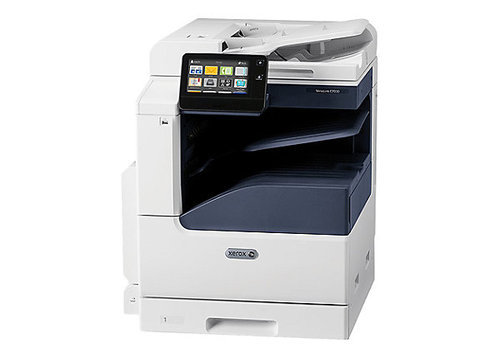 Are you looking for something worth investing in for your office? Something that has a good quality and has many features that can make your job easier? You don't have to worry, and Xerox VersaLink C7020 is the one that you are looking for. Here are some of its features that you might be interested in for a machine for your office.
If you are in San Diego and you are looking for a Copier in San Diego for your business, you may contact Clear Choice Technical Services in San Diego. You can ask about Copier Leasing Services in San Diego, Copier rental services in San Diego, and Copier Repair in San Diego.
Workplace Assistant
This machine has a lot of functions and can offer a lot of its services. This is an all-rounder machine that can print your files whenever you need hard copies. It can scan documents that might need sending, and you can use its faxing feature to send them to their destination. It can also do copying as much as 5,500 pages per month.
It also has an email function that you can use to send your documents immediately without transferring the documents to your computer. You can also connect it to your cloud so you can save it there when you're done. This machine can be a good work assistant to any office that needs a good printing machine with these features.
Specifications
The Xerox VersaLink C7020 model has a standard cloud function, scan, copy, print, and email. It also has optional functions like Walkup Fax, Xerox Integrated RFID Card Reader, Finishing, Wireless Network Adapter Kit. It can print up to 5,500 pages per month and has a duty cycle of 87,000 images per month. Its first page-out-time for copying is 9 seconds for colored and 6.9 seconds for black and white. While for printing, it has 9.4 seconds for colored and 7.2 seconds for black and white.
It has a standard two-sided output and has Xerox Standard Accounting and Network Accounting for its accounting feature. Its operating power has 1, 100 W and has a standby of 83 W. Its power save is as low as 0.71 W. It weighs 147.71 lb, and its warm-up time from its power-saving mode is 12 seconds. Its temperature while operating is 50-90 degrees Fahrenheit, while its relative humidity while working is 10-85% RH when non condensing.
Certifications
They have received certifications from EPEAT and Energy Star. EPEAT is a registry for all environmental ratings for electronic products. Energy Star determines if the electronic products meet the guidelines for their energy efficiency.
Security
Due to the machine being at risk of cyber-intrusion, a security feature has been added to protect it from threats by putting strict printer and data security to the machine. This standard security can assure that the documents won't be leaked randomly, nor can they be accessed by anyone.
Optimize Workflow
Boosting your productivity can be attained by connecting to the machine's Connectkey Apps. Everything can be controlled by just a few taps of your fingertips. You can deliver all your documents while using your cloud connectivity and connecting it to any vertical solution. You can immediately track all your workflow with these simple optimizations and check which work is done and which one still needs to be finished and passed.
This machine can be the one that you are looking for. It can be a printer, copying machine, faxing machine, send an email directly, and it can also scan your documents. It is truly an all-rounder machine that has a very good quality. It also has a good security feature to protect your documents from unknown threats that are not seen by the naked eye. It has an accounting feature that you can use anytime.
It has been recognized and certified for its efficiency by EPEAT and Energy Star, so you won't have to worry if they are safe to use or if the machine passed the guidelines for electronic products. You can keep your mind at ease knowing they underwent and passed the strict guidelines.