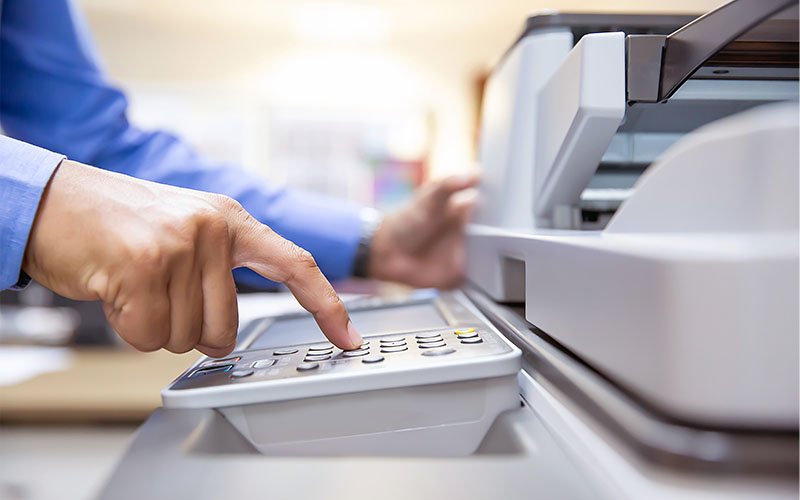 Multifunction copiers are widely known for their state of the art functionality that has not only helped businesses to grow but the employees adapt with advanced technologies to become more productive in doing their tasks.
Compared to single function copiers, these devices are much more cost-effective, integrate the function of four devices in a single device, and surely save space in your office. Multifunction printers are categorized into four: the all-in-one, SOHO, office, and production printing.
If you are in San Diego and you are looking for a Copier in San Diego for your business, you may contact Clear Choice Technical Services in San Diego. You can ask about Copier Leasing Services in San Diego, Copier rental services in San Diego, and Copier Repair in San Diego.
ALL-IN-ONE MFC
All-in-one multifunction copiers are designed to meet the needs of a household when it comes to printing, scanning, copying, and sending fax (it varies with the machine feature). With a size that can fit on study tables, this equipment can be used by the children to print out their projects and homework, by mothers to print out recipes from their favorite websites as well as important family photos that need to be framed, and by fathers to print out important documents and take-home office works. Because they are made for personal use only, all-in-one printers are not suitable for bulk printing. Their ink system is either inkjet which is suitable for image printing or laser that produces high-quality black and white text printouts.
SOHO MFC
SOHO copiers, on the other hand, are suitable for small offices as well as home offices. With the size of a small refrigerator, this type of multifunction copier has print, copy, scan, fax, and functions and are mostly connected to networks through USB cords. The device also comes with extra paper trays, automatic document feeder (enables the machine to automatically scan back to back parts of documents), and a fast fax system that could transmit data in just three seconds.
OFFICE MFC
If you are looking for the perfect copier for your central office, then the office multifunction copier is the one for you. Considered as the most commonly used device in large offices, this machine has a tight security system for the office's networked document storage and also has stapling, hole punching, duplexing, and book creation functions that you cannot find in all-in-one and SOHO copiers.
PRODUCTION PRINTING MFC
Lastly, the production printing type which is considered as the biggest, most advanced, and most expensive multifunction copier made for larger offices. Designed as a reprographic-department device (reproduces large format graphics for architectural, manufacturing, retail, advertising, and construction industries), are known for its premium output, high-speed and advanced finishing performance that includes bookbinding.
HOW TO GET MULTIFUNCTION COPIERS IN A GREAT DEAL
Purchasing multifunction copiers for your office can be a difficult task. Not only that you need to find the perfect machine that is within your budget, but you also have to know how to maintain, troubleshoot, and most importantly track the printing and copying cost of your machine monthly or yearly. To prevent additional responsibilities for you, subscribing to copier leasing services is the better option for you.
Copier leasing providers assist their clients even before the delivery and installation of the copiers in your office's doorstep by assessing all the aspects of your company to know how many copies you need according to your budget.
After the assessment, your service officers will now install the device in your office and brief the employees on how to use the device. For the rest of the months and years, depending on the settlement that you agreed on the lease agreement, your printing solution providers will be the one responsible for the monitoring, maintenance, troubleshooting, performance review, and tracking down the costs of all your copiers in the office.
Multifunction copiers are always going to be needed in the four walls of workplaces especially now that its technology is advancing through the years. It has four types: the all-in-one, SOHO, office, and production printing.
Compared to single function copiers, multifunction copiers are much more practical to be used not only because it is cost-effective but it has the function of a printer, scanner, copier, and fax machine in a single device.
To acquire multifunction copiers in a great deal, partnering with copier lease companies is the great option as they will take care of the assessment, monitoring, maintenance, troubleshooting, performance as well as the copying and printing cost your company has made in a year.