As the New Year begins, it is an opportune moment to assess your printers and supplies and determine which are functional, which need to be fixed, and which require updates or maintenance. If you are looking for printer maintenance in San Diego, Clear Choice Technical can help you.
Clear Choice Technical Services can assist you with this process. We specialize in inspecting, evaluating and refreshing printers. Regular maintenance ensures that your printers run smoothly, efficiently and at optimal performance to maximize their lifespan. Here are three tips to help you mitigate your risk of copier downtime.
Use The Right Printer For Your Job.
Using the correct copier can minimize machine downtime by ensuring that the copier is well-suited for the specific printing needs of your business. Using the right printer is important because it can improve the efficiency, quality, cost-effectiveness, and safety of your printing operations.
 Use Quality Supplies
Using top-quality supplies in printers is crucial for producing clear, crisp, professional-looking prints and prolonging the lifespan of the printer. Lower quality or incompatible supplies can lead to poor print quality, malfunctions, and increased costs. Clear Choice Technical Services only provides quality toners, inks, and office supplies. This will guarantee that your copier will run smoothly as it should.
Perform Regular Maintenance
By performing regular maintenance on your copier, you can help ensure that it runs smoothly and efficiently, reducing the risk of breakdowns and downtime. Regularly checking and replacing worn or depleted toner and ink can help ensure that the copier is always ready to print and prevent smudged or faded prints. Clear Choice Technical Services offers you copier maintenance and repairs. If your copier is experiencing malfunctions, leave it to the experts to avoid further damage.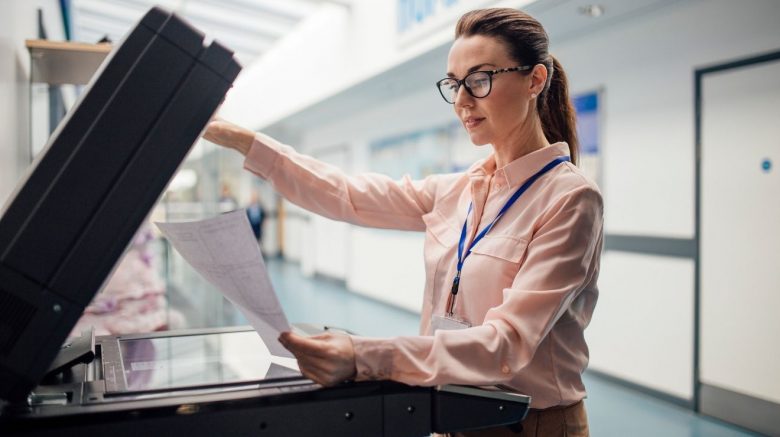 Overlooked Softwares Updates
Just like computers or laptops, printers and copiers require regular software updates to guarantee smooth functioning and safeguarding against possible cyber-attacks and internal data breaches. Not only can a data breach or ransomware attack lead to considerable downtime and result in thousands of dollars in recovery costs, but it can also damage the business's reputation.
Upgrade Your Copier 
Sometimes copiers just get old and tired. Maybe your device is using dated technology, or maybe it has a few too many miles. If you think it might be time, consider options for an upgrade. By upgrading your copier, you can improve efficiency, security, and print quality, reduce costs, enhance connectivity, improve document management and keep up with the latest technology.
Don't Have The Time To Maintain Your Copier?
We can do it for you! Clear Choice Technical Services can help you assess and do maintenance checks on your copiers. We ensure that your copier operates efficiently. By managing your print environment effectively and having the appropriate equipment, your business in San Diego can experience less downtime and increased profitability. Contact us today at (619) 268-4477.
If you plan to get copiers for your office in San Diego, you can opt to buy copiers or lease copiers in San Diego We can give you the option to get the copier that you want.  You can contact our local copier leasing services department in your location.
If your Location is around San Diego, you may call us at (619) 268-4477, and our personnel for copier leasing in San Diego will assist you.   If you are also looking for copier repair services in San Diego you may contact our copier repair personnel at the same number.