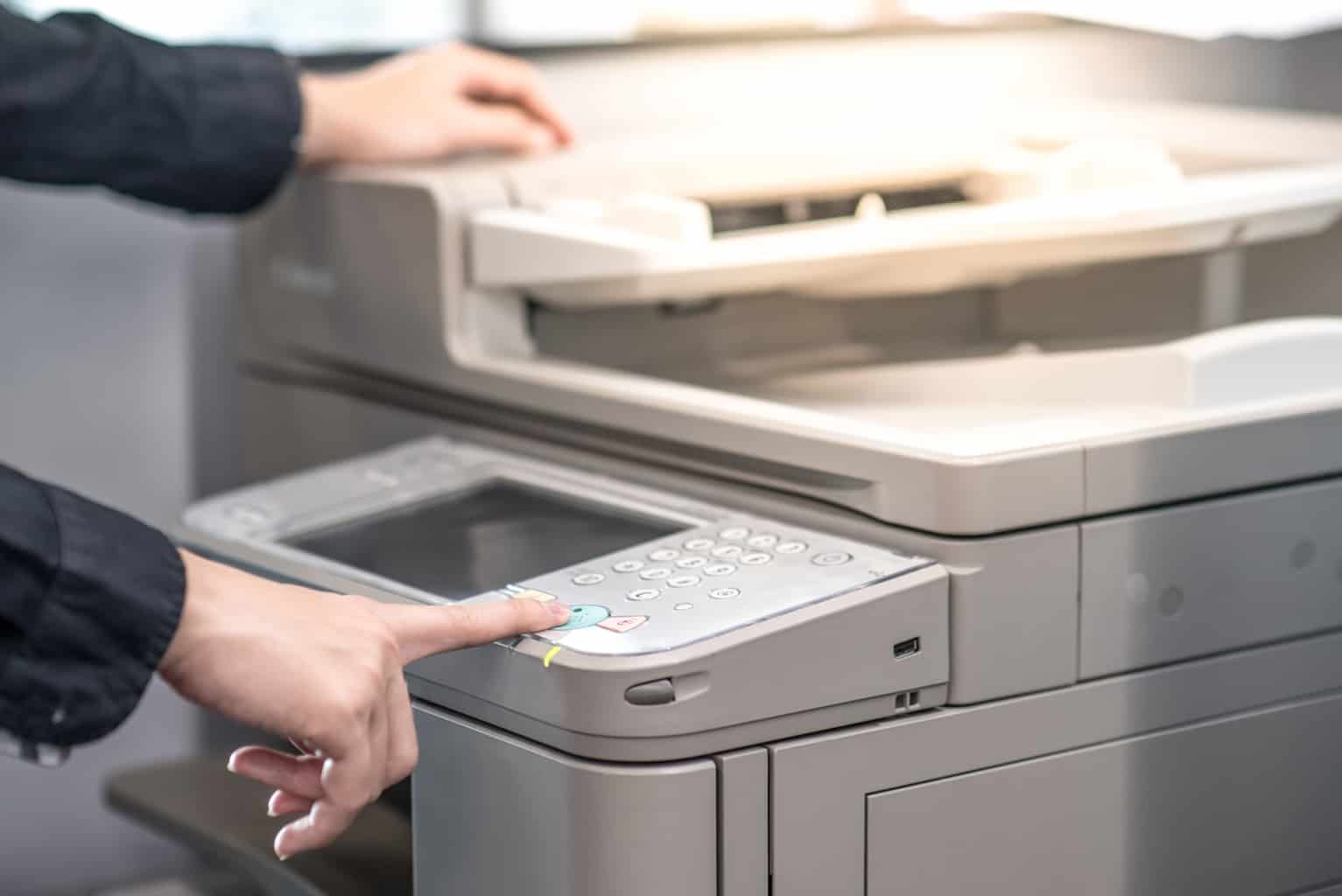 Managed Print is a managed service that monitors and handles the printing needs of an organization. It also includes all the devices, supplies, services, and technology. This managed service can save a business time and money by reducing overall costs through managed print solutions while improving productivity through managed document management software. In this blog post, we will discuss how managed print saves money (and more).
If you are in San Diego and you are looking for a Copier in San Diego for your business, you may contact Clear Choice Technical Services in San Diego. You can ask about Copier Leasing Services in San Diego, Copier rental services in San Diego, and Copier Repair in San Diego.
What are the advantages and benefits of managed print?
Managed print offers many advantages and benefits for your business. Below are some of the managed services that managed print includes:
– Monitoring all printing activities to ensure compliance with company policies
– Providing detailed reports on how much money is being spent on printer supplies, toner, paper, etc.
– Ensuring printers are in working order at all times by providing preventative maintenance service contracts
– Centralizing document management systems that eliminate duplication of work in different departments/offices throughout an organization. This can lead to improved data security as there is only one copy of a particular document instead of multiple copies held across various locations – Preventing downtime through regular inspections and monitoring devices for preventive maintenance needs such as inspecting thermal elements or printheads for wear and tear
– protecting the environment by reducing paper waste through managed print services.
– Improved efficiency with managed print systems, as they allow users to easily find documents on an online system instead of searching for them in physical file cabinets or folders. This also makes it easier to keep track of documentation which can prevent miscommunication across teams/departments within an organization. It is also quicker and more efficient to share files electronically rather than printing out a large number of pages
– Lowering costs associated with printer supplies such as ink cartridges, toner, etc., reduces operational expenses directly increasing profitability at a company level
What are the contributions of managed print to your business?
– With managed print, the company has access to real-time reports which can be used for better business insights. This information can then be employed to improve practices and strategies in areas such as workplace productivity, resource optimization, and cost savings
– managed print has become a necessity of the modern workplace with 90% of medium to large size enterprises using managed print services
How much do our customers save by implementing managed print vs unmanaged printers – an average customer saves $500 per location each year following implementation which equals out to nearly $13,000 across all locations where there was no previous management
– managed print contributes to the greater good for example 70% of customers report environmental benefits through managed print. Reduced paper use means fewer trees are cut down, too!
– managed print helps companies save money by reducing costs and making more efficient business decisions thanks to having access to information about how their printers are being used
Managed Print is a beneficial service that provides its customers with all sorts of perks such as equipment updates, easy maintenance, and repairs as well as professional advice on printer usage – this ensures not only savings but also a productivity improvement which will benefit your company exponentially. Managed print can be one small step towards improving your office's overall efficiency.
How does managed print save money?
– Managed print also contributes to making employees more productive by allowing them access to documents easily and quickly through a centralized system. This means that they can spend less time wasting time looking for files or waiting for printers
Managed Print saves money, increases productivity, reduces operational expenses directly increasing profitability at a company level. It is definitely worth having managed print!
Managed Print is a program that allows for the effective management of all your company's printing devices. The managed service provider also handles supplies such as ink cartridges, toner, etc., this reduces operational expenses directly increasing profitability at a company level
Keeping up with technology can be difficult when it comes to printers. With managed print, you have someone else managing everything so you don't need to worry about anything except meeting deadlines and doing work!
Is it worth having managed print?
Yes! Managed Print is definitely worth the investment. It saves money AND increases productivity. What are you waiting for?! Get started now by contacting us at (insert company name). We'll be happy to help get your business on track with managed print. Best of luck!!
managed print is a boon for both the company and its employees. It saves a lot of time, reduces operational expenses directly increasing profitability at a company level.